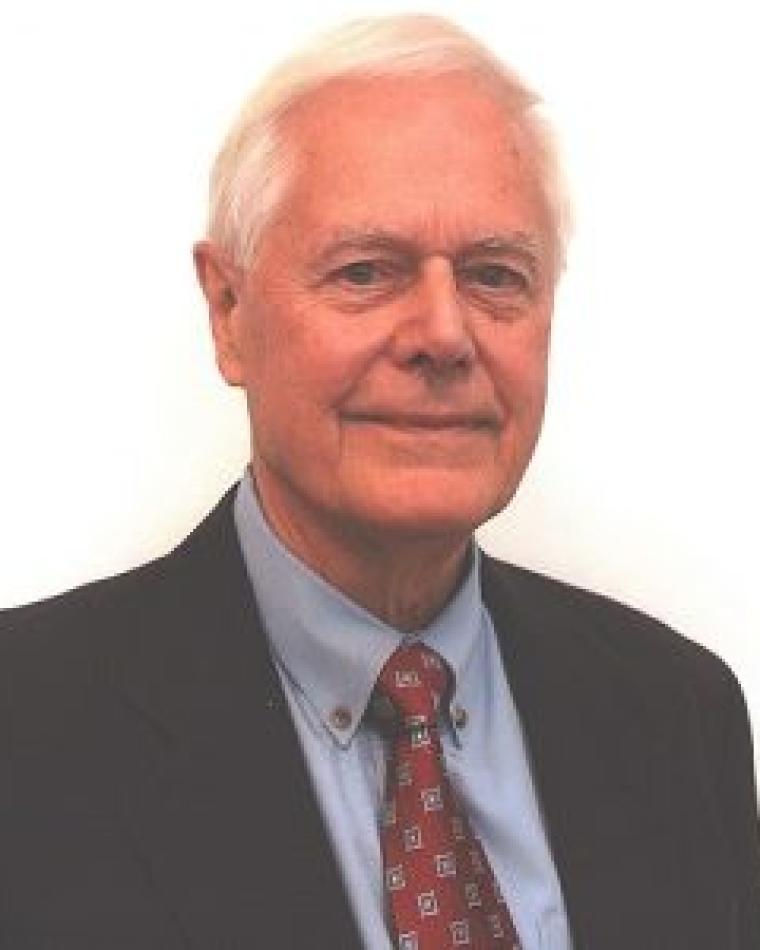 Contact Menu
Obituary
Alan Lauder, of Kennett Square, died at home on 17 February, 2023 surrounded by his family. He was the husband of Heather Lauder for 58 years.
He was born in South Shields, Co. Durham, England in 1941 to Alan and Dorothy Forster Lauder.
Alan attended South Shields Grammar-Technical School for Boys and Hatfield College at the University of Durham (1959-1965) earning a B.Sc. and Ph.D in Chemistry after which he took a two year post doctoral position at the University of Texas, Austin. He also received an MBA from the University of Delaware in 1973.
He started his career with DuPont in the Organic Chemistry department in 1967. While working at PETLAB he developed a new Perovskite catalyst for which he was awarded multiple patents. Alan went on to work in various departments in the company including Central Research & Development, Chemicals and Pigments, Electronics and ultimately becoming Director and General Manager of DuPont Superconductivity.
After retiring from DuPont, Alan continued to work in the field of Superconductivity as a business advisor to the University of Houston, an advisory board member of the Texas Center for Superconductivity at the University of Houston (TcSUH), Executive Director of the Coalition for the Commercial Application of Superconductivity and Chairman of the International Superconductivity Industry Summit which involved travel to various countries. He also consulted on business strategy and negotiations and was President of Alan Lauder Inc.
Alan grew up surrounded by a close knit family in South Shields, which is home to some of the world's best fish and chips. He always maintained a close connection with his family and his British heritage, despite living in the US. His eight nieces have fond and happy memories of visits in the U.S. and the U.K.
He very much enjoyed his college years in Durham, making life long friends, meeting Heather, who he married in 1964 and captaining the University Bridge team. The 2 year post doctoral position at the University of Texas turned into a 57 year stay in the U.S. where Alan continued to enjoy science fiction, playing tennis, duplicate bridge, golf, and crème brûlée.
Alan dearly loved his family and friends. He was extremely proud of the men his sons have become and of their achievements. Some of his greatest pride and joy came from his grandchildren, he was a very creative grandfather playing and inventing games, activities and characters to entertain and educate them at the same time. He loved attending their activities, school concerts and dance recitals.
Alan is survived by his wife Heather, his sons Alan and Duncan, his grandchildren Ashlyn and Owen and his brother John. Also by his two daughters-in-law Kim and Laura, sisters-in-law Marie-Luce, Gwyneth, Ann and Heather, brothers-in-law David and Ian along with eight nieces, cousins and an aunt and uncle.
He will be remembered for his intellect, disarming smile, graciousness, generosity, optimism and love for the good things in life. Service will be held privately at a later date.
In lieu of customary remembrances, the family wishes to acknowledge Alan's long-standing relationship with the University of Houston by creating an endowed scholarship in his honor. Contributions may be made to the Alan Lauder Memorial Fund, Texas Center for Superconductivity at the University of Houston, 3369 Cullen Blvd, Rm 202, Houston, Texas 77204-5002. To make a gift online, visit Donate: Alan Lauder Memorial Fund then select the "Search Funds" tab and enter Alan Lauder Memorial Fund for designation.
Outdated or incorrect contact information? Please click here to update us with the correct information.