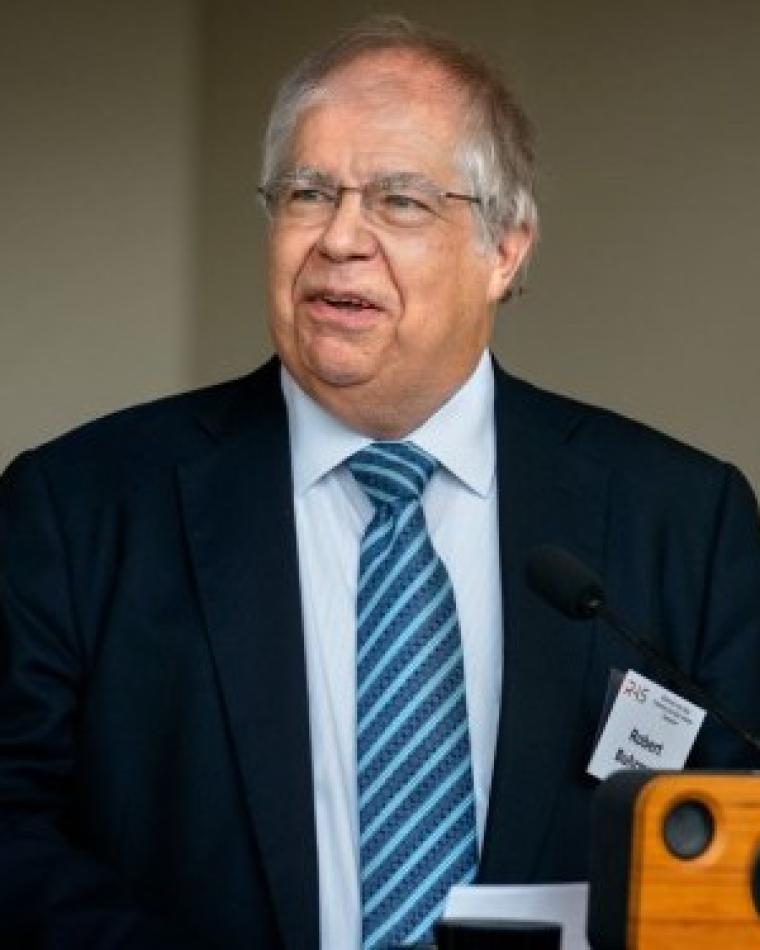 Contact Menu
Obituary
(PO80). Applied physicist Robert "Bob" Buhrman, M.S. '69, Ph.D. '73, the John Edson Sweet Memorial Professor of Engineering Emeritus and Cornell's second senior vice provost for research, and vice president for technology transfer and intellectual property, who helped expand emerging science and engineering programs, and obtain funding for research, died April 13 in Rochester, New York. He was 75.
"Bob Buhrman was a visionary and effective leader for more than 50 years at Cornell, helping to organize numerous research centers, serving as director of Applied and Engineering Physics and as vice provost for research," said Dan Ralph, Ph.D. '93, the F.R. Newman Professor of Physics in the College of Arts and Sciences (A&S). "He was a valued mentor to countless students and young faculty, providing wisdom on how to succeed in science and engineering."
Robert Alan Buhrman was born in Waynesboro, Pennsylvania on April 24, 1945, and he grew up on a small farm in Smithsburg, Maryland. He earned a bachelor's degree in engineering physics at Johns Hopkins University in 1967 and his master's and doctoral degrees in applied physics from Cornell.
Buhrman joined the Cornell faculty in 1973 as an assistant professor in the School of Applied and Engineering Physics. He became an associate professor in 1978 and a professor in 1983. He was named the John Edson Sweet Professor of Engineering in 1993.
Buhrman served as the associate director of the National Research and Resource Facility for Submicron Structures from 1980-83 and director of the School of Applied and Engineering Physics from 1988-98. He was the first director of Cornell's Center for Nanoscale Systems in Information Technologies.
Buhrman led his field in developing methods to reorient nanoscale magnets (electrons) to make magnetic memories faster and more efficient. His innovations enabled spin-transfer-torque magnetic random-access memory, now in production at leading semiconductor foundries. His work was the first to demonstrate magnetic switching in a multilayer device driven by spin-transfer torque, and he also discovered a giant spin Hall effect in heavy metals, which can enable even more efficient magnetic switching.
Excerpt taken from the obituary written by Blaine Friedlander in the Cornell Chronicle on April 16, 2021
Outdated or incorrect contact information? Please click here to update us with the correct information.