Herbert C. Freyhardt Receives ICMC Cryogenic Materials Award for Lifetime Achievements
8 years 4 months ago
Body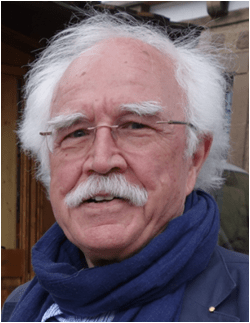 July 24, 2015 (PA27). Professor Herbert C. Freyhardt became the sixth recipient of the International Cryogenic Materials Conference Lifetime Achievement Award, presented at the Cryogenic Engineering Conference/ International Cryogenic Materials Conference (CEC-ICMC) in Tucson, Arizona on June 29, 2015.
The ICMC Award for Lifetime Achievement is presented to an individual to "recognize a lifetime's achievement in advancing the knowledge of cryogenic materials". The selection by the international awards committee is based on the quality and innovation of the nominee's research, the international recognition gained for the work, the worldwide reputation of the candidate, and the candidate's impact on the field. 
Professor David Cardwell, professor of superconductivity at the University of Cambridge and Chair of the ICMC Awards Committee, wrote "It is both a privilege and pleasure for the ICMC Board, on behalf of the worldwide cryogenic materials community, to present the 2015 Lifetime Achievement Award to Professor Herbert C. Freyhardt. Herbert's high quality research combined with tireless efforts to serve the community and to advance the field of superconductivity, and particularly regarding its industrial application, make Professor Freyhardt an excellent award recipient." The award was presented by Professor Michael Sumption of Ohio State University, the ICMC conference chairman, who shared the award citation with attendees:
The Lifetime Achievement Award is presented for his contribution to the development of type II superconducting materials for practical applications, to the understanding of the effects of flux pinning on the applied properties of these materials and for his general outstanding contribution to the superconductivity community during a long and distinguished career.
Note: The Superconductivity News Forum (SNF) Team congratulates the Awardee, and is proud to count him among its Co-editors.  The short vita of Herbert C. Freyhardt is included here.